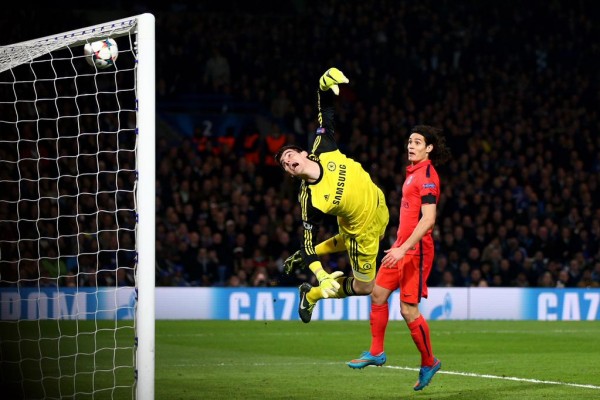 Paris Saint-Germain have made Thibaut Courtois aware of their interest in signing him and the Chelsea goalkeeper is open to their advances, a source close to the club has said.
However, while PSG are keen on Courtois, a number of things could influence whether the 25-year-old Belgium international actually ends up at Parc des Princes.
The source said that Courtois has indicated that he is not against the idea of potentially signing for PSG, but both sides made it clear during their meeting that there are certain factors that could influence a potential transfer.
On PSG's side, UEFA's financial fair play watchdog is still a consideration, and until European football's governing body is totally satisfied with all aspects of the club's finances, the possibility of selling players remains significant.
Depending on what happens between now and the end of the current campaign, as well as who is available next summer, the Qatari-owned club could be prepared to pay off Emery.