Without a doubt, President Bola Ahmed Tinubu's greatest inner gift is the uncanny ability to deploy native intelligence.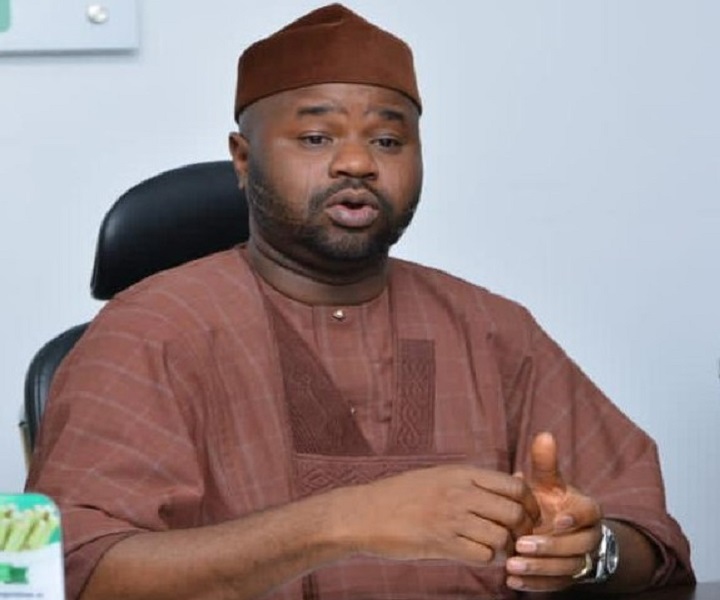 Some people rarely talk about it because they didn't see it coming! Of course, that's why people didn't see him coming! Not even the former President Olusegun Obasanjo. Maybe that's why 'Balogun Owu' keeps fighting him like a wounded cobra.
The most brilliant asset that Tinubu represents to Nigeria lies in his antecedents in government and public administration. His pattern creation is legendary. His management and structure sustenance is remarkable. Nigerians are therefore assured that if he flows from what used to be him, it shall be well! That's what gives everybody peace because he is above religion. He is also above tribal sentiments. Instead, the 'Asiwaju of Lagos' is about functional competence. That's why Lagos is still standing; otherwise, the world would have forgotten about the 'Centre of Excellence'. From what we can see, the president is handling Nigeria like his own organization. That means he would stop at nothing to add personal value to the survival of the nation without the negative impact of personalization. He has done it before! Tinubu would have owned Lagos if that had been his ambition or desire!
Tinubu understands and appreciates qualifications. Is it therefore any wonder that he has selected people with verifiable track records and pedigree? Even his worst enemies know that he can only bring competence to the table. In other words, you can't be among Tinubu's gang if you are not qualified. Thank God the days of nepotism are gone! Welcome to Competence! These days, being connected to the president is not enough to secure an appointment! But exceptional competence is; because the 'Jagaban of Borgu Kingdom' is the chief head hunter; and a generous one at that! That he is also from the corporate world makes everything easier for him. So, Nigeria, congratulations!
A 40-year-old Nigerian would know that, in the last 40 years, Henry Dele Alake has remained a consistent media guru. That should count for something! Between 1999 and 2007, Alake was Commissioner for Information and Strategy in Lagos State. At one time or another, he had been a Senior Editor with the defunct Concord newspapers and Managing Director of Continental Broadcasting Services (CBS), owners of Television Continental (TVC), Adaba FM and 102.3 Max FM. That man is now President Tinubu's Special Adviser on Special Duties, Communications and Strategy.
The same goes for Adebayo Olawale Edun, who is now Special Adviser to the President on Monetary Policies. Without a doubt, Edun has for a long time been one of Tinubu's inner caucus guys; and he remains constant and relevant. He was a two-term Commissioner for Finance under Tinubu as Governor of Lagos State. It was under his watch that the Internally Generated Revenue (IGR) of the state doubled. Until his appointment, Edun was the Chairman of The Nation newspapers.
Olubukola Arowolo Verheijen (Special Adviser, Energy) and Hadiza Bala Usman (Special Adviser, Policy Coordination) depict consistency and professionalism. Obviously, their accomplishments in life have again shown that gender and/or tribal bents can never be cogs in the wheel of progress if one is determined. Alas, Mr President noticed that; and offered them appointments. With this, Tinubu may be setting Nigeria back on the path of merit; and that portends big hope for the common man.
In 2010, Zacchaeus Adelabu Adedeji formally joined Afenifere Renewal Group (ARG) as a member. I was the prestigious Group's Administrative Secretary at the time. Though he was the youngest among my bosses, Adedeji was close to all without exception. He was there for all! He was also there for me, and I remain eternally grateful!
For me, two rare events have continued to define Adedeji. The first was in 2010, when he saw me along Alausa-Secretariat Road in Lagos, trekking to the Magodo-venue of the ARG meeting. The affable, consummate technocrat alighted from his car, ran up to me and asked, worriedly, why I hadn't owned a car, judging by my bosses' status in society. He cited the case of his driver who was almost completing his house in a choice area. According to him, it's only when your aides are happy that your joy can be full.
The other occasion was in June 2011, when he invited my wife to his Agidingbi, Lagos office and passionately pleaded with her to bear with a spouse who, despite putting so much to live, has found it difficult to cater to the needs of his immediate family. When, later that year, Adedeji was to be inaugurated as Commissioner for Finance under the Abiola Ajimobi-led administration, the Iwo-Ate, Oyo State-born, First Class graduate of Accounting extended an invitation to me as one of his guests. And I felt truly big! Such is the character of the man who has just been appointed as President Tinubu's Special Adviser on Revenue! Indeed, like attracts like!
In a country where politics is bereft of ideology and politicians are in a deficit of ideas; in a universe of lies where too-Christian-than-Christ and too-popish-than-the-Pope spinners have won laurels, Adedeji comes about as a simple, cultured mentor with the visage for the future and eyes on how to actualize a vision. He is a man of intelligence, integrity and industry. That's what his antecedents show! For the younger generation, Adedeji's popular connection and scientific approach to life represent a silver of hope and dreams of a better future.
If morning defines the day, one prominent feature of Tinubu's government is that Nigerians will no longer have to entertain moonlight tales about the waste and impunity that dominated our immediate past like an annual festival break or let the flourish of trumpets that heralded this administration into office become "normal activities in our society". Imagine a Tinubu administration that will have to contend with loan repayment or rescheduling alongside other challenges like insecurity, inflation and unemployment! Added to these are oil theft which is on the rise and a country that's teetering on the brink of bankruptcy. From all indications, however, the president's solid appointments strategy has taken care of a larger chunk of Nigerians' problems: nepotism, tribal slushiness and celebrated incompetence. Henceforth, less headaches, less argument, less blurred visions; but more visible and plausible articulated goals for the country. Now, Dreamer Nigerians can come forward and relate the contents of their dreams in a way that an ordinary man on the street will comprehend!
When Moses told Pharaoh that he wanted to take the Israelites out of the land of Egypt, he (Pharaoh) asked Moses to promise him that he would not go far! Fortunately, Nigeria is not the land of Egypt harbouring the Israelites as slaves. So, we expect Tinubu to go as far – and as fast – as he can to resolve the socioeconomic logjam and shameless opulence currently troubling Nigeria's Israel. A hungry man is an angry man and an angry man is a violent man! Students of the French Revolution will also agree with yours sincerely that, since a violent man has nothing to which he owes his existence, woe betides anyone who attempts to test his will. The more reason Tinubu's team must depict the reality of the mirror in the sun, particularly now that it's only 'corruption that is fighting back'. A fightback involving physical hunger may be more devastating than one may perhaps ever imagine!
May the Lamb of God, who takes away the sin of the world, grant us peace in Nigeria!
*KOMOLAFE wrote in from Ijebu-Jesa, Osun State, Nigeria.
Support InfoStride News' Credible Journalism: Only credible journalism can guarantee a fair, accountable and transparent society, including democracy and government. It involves a lot of efforts and money. We need your support. Click here to Donate