Despite the fresh concerns posed by the new wave of COVID-19 pandemic, air travellers have bemoaned frustration posed by various travel rules, testing requirements, and excessive test costs.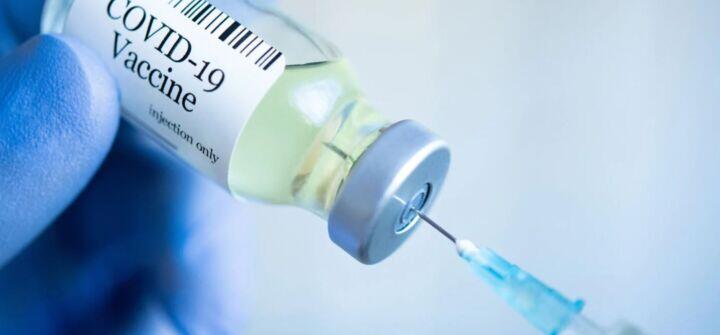 The travellers, in a new survey conducted by the body of international airlines, showed a higher preference for, and confidence in mask-wearing protocols.
This is coming amid anxiety that countries may begin to impose fresh border closure and lockdown to safeguard citizens from raging delta variant.
The variant is now the dominant strain worldwide and surging rapidly, even in countries with high vaccination rates. For instance, new coronavirus infections in the United States rose nearly 70 per cent in a single week, officials reported Friday, and nearly every state has reported an increase in cases.
The Guardian earlier reported at least 100 per cent spike in airfares on traditional tourism destination routes, though not unconnected with local decline in worth of the naira. Multiple tests of about N200,000 for a round-trip international flight have also made fares out of reach for travellers.
The International Air Transport Association's (IATA) survey showed that the complaint is not peculiar to Nigeria, as a majority, globally, is also frustrated with the "hassle factor" around COVID-19 protocols and "unnecessary" add-on costs.
The survey of 4,700 travellers in 11 markets around the world shows that 85 per cent believe aircraft are thoroughly cleaned and disinfected. About 65 per cent agree that the air on an aircraft is as clean as an operating room.
Among those who have travelled since June 2020, 86 per cent felt safe onboard owing to COVID-19 measures. About 89 per cent believe protective measures are well implemented, and 90 per cent believe airline personnel does a good job of enforcing the measures.
Passengers strongly support mask-wearing onboard (83 per cent) and strict enforcement of mask rules (86 per cent), but a majority also believe the mask requirement should be ended as soon as possible.
IATA's Director-General, Willie Walsh, said Air travellers recognise and value the safety measures put in place to minimise the risk of COVID-19 transmission during air travel.
"They support the continuation of these measures as long as necessary, but they also don't want the measures to become permanent. In the meantime, we all need to respect the rules and the safety of fellow passengers. It is unacceptable that unruly passenger incidents have doubled compared to 2019, and the increase in physically abusive behavior is a particular cause for great concern," Walsh said.
At the same time, participants admit that they struggle with the COVID-related rules and requirements and that these impact their willingness to travel.
About 70 per cent thought the rules and the accompanying paperwork were a challenge to understand. 67 per cent saw arranging testing as a hassle and 89 per cent agreed governments must standardise vaccinations/testing certifications.
"These responses should be a wake-up call to governments that they need to do a better job of preparing for a restart. Almost two thirds of respondents plan to resume travel within a few months of the pandemic being contained (and borders opened). And by the six-month mark, almost 85 per cent expect to be back to travel. To avoid overwhelming airports and border control authorities, governments need to agree to replace paper-based processes with digital solutions like the IATA Travel Pass for vaccine and testing documentation," said Walsh.
Almost nine out of 10 respondents like the idea of using a mobile app to store their travel health credentials and 87 per cent support a secure digital system to manage health credentials.
However, 75 per cent say they will only use an app if they have full control of their vaccine/test data.
"IATA Travel Pass enables travelers to receive, store and share their health information with governments and airlines but they always keep control of the information on their own mobile device. Now is the time for governments to facilitate digital solutions like IATA Travel Pass to avoid chaos at airports as travel begins to return," said Walsh.
Chief Executive Officer of Finchglow Travels, Bankole Bernard, said the aviation industry is dynamic and it should reflect the concerns of customers.
Bernard said the findings are a wake-up call for the Nigerian government to start restrategising on safe operation protocols, so as not to be left behind in global trend.
Support InfoStride News' Credible Journalism: Only credible journalism can guarantee a fair, accountable and transparent society, including democracy and government. It involves a lot of efforts and money. We need your support. Click here to Donate