Moments after he was allegedly shot at by officers of the Special Anti-Robbery Squad, SARS, a Nigerian man showed his bullet-ridden vehicle.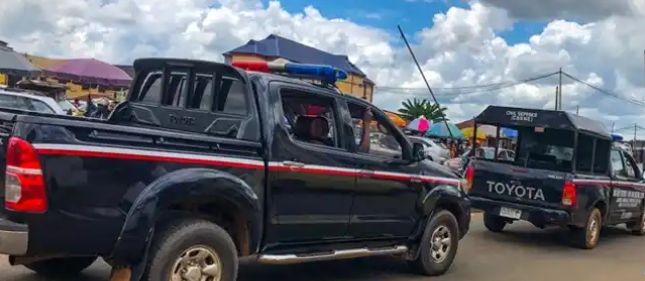 Amid the ongoing protest to eradicate SARS from the nation, the Nigerian man shared the now-viral video.
Aggrieved young people have taken to the streets of Nigeria in the last couple of days to campaign against the Special Anti-Robbery Squad (SARS) excesses that led to the ongoing #EndSARS protest.
The man who hails from Abeokuta reveals that the SARS operatives are not yet off the streets amid the nationwide agitation.
He claims to have been nefariously hunted, and to have been shot numerous times before being left alone in the middle of nowhere. The man advised the government to reform the police unit as soon as possible as it did more harm to society than good.
FSARS was initially targeted by the # EndSARS movement, widely accused of unlawful arrests, torture , and murder, but has since broadened to include all police force.
The FSARS unit was earlier disbanded on Sunday.
Meanwhile, the Federal Government on Tuesday, October 13, agreed to meet the five demands of the #EndSARS protesters.
In a move to redress agitations by the #EndSARS protesters; the Inspector-General of Police, Mohammed Adamu, convened a meeting with stakeholders.
This is in a move to meet sundry demands including halting use of force against protesters; as well as the unconditional release of arrested citizens.