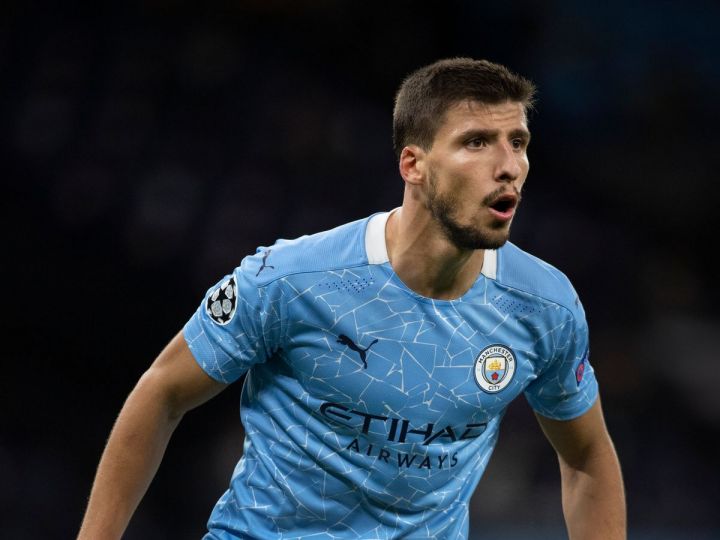 Manchester City defender, Ruben Dias has come out to say that winning is the only option for the Blues.
He recently revealed that he wants the team to conjure up the spirit of champions as soon as possible this season.
According to him, City is focused on winning even if the results have been below par this season, but things will surely improve as the season go by.
He added that MCFC will keep playing for 3 points in every game because the aim is to win the EPL.
His words, "Obviously, in this club and where I come from, winning is the only option. We know that a point is always a point, and it's not the worst scenario.
"Sometimes it happens. Along the run, it happens.
"We just want to win and you have to have the stomach to know that when it doesn't happen, you've just got to keep going. Obviously, we were so frustrated, especially after the home game [against West Brom], but it will be a decision of where we want to be at the end, and these one points at the end might be important.
"At the end of it all, we are always going for the three [points] and the ability, after a one or a zero, to go after three again and again. I think that's the spirit that can make you a champion."
"I would consider that being the beauty of the Premier League because you play whoever, and they're just going to try and win it.
"Obviously, you have different teams, different styles. But in general, every team can win a game. I think that's the beauty of it. You're watching a game and you might even not be watching a team from the top five, top ten, and you're still watching a good game!
"That for me was the thing that I wanted the most; to have that feeling that I was in the right spot here. It's pure, the purest football that might exist. I'm just really happy to be here."