The World Trade Organization has commenced negotiations on fisheries subsidies. The negotiations on fisheries subsidies which was launched in 2001 at the Doha Ministerial Conference, with the major aim to clarify and improve" existing WTO disciplines on fisheries subsidies.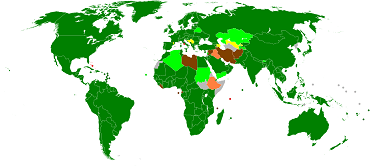 The mandate was expanded in 2005 at the Ministerial Conference, held in Hong Kong during which the motion r prohibiting certain forms of fisheries subsidies that contribute to overcapacity.
According to the WTO, during the Buenos Aires Ministerial Conference in 2017, ministers decided on a work programme to close the negotiations by adopting an agreement on fisheries subsidies which cooperates with the Sustainable Development Goal 14.6 at the next ministerial conference.
The WTO noted that the SDG 14.6 is targeted to prohibit certain forms of fisheries subsidies which cause overcapacity and overfishing, and eliminate subsidies by 2020.
WTO thus stated that subject to the mandate fixed during the 11th Ministerial Conference of the World Trade Organization' and the United NstionsSustainable Development Goal Target 14.6, negotiators are expected to secure an agreement in 2020 for disciplines eliminating subsidies to Illegal Unreported Unregulated fishing and for prohibiting certain forms of fisheries subsidies.