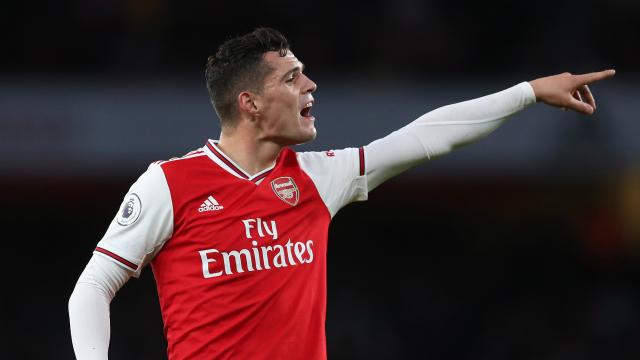 Arsenal manager, Mikel Arteta has come out to blast Granit Xhaka for his role in the 1-0 defeat against Burnley at the Emirates.
He recently revealed that the team's profligacy in front of goal and the red card for Xhaka contributed to the defeat.
According to him, his players showed they wanted the victory, but they ended being over committed and it kept resulting in missed chances in front of goal.
He added that Xhaka knows the defeat was his fault, and he has no excuse for his avoidable actions.
His words, "You saw the performance of the boys, how much they wanted it, the chances we created and then we threw the game away with the red card,"
"We had total control for 60-70 minutes and should have won it earlier."
"[It was] complete dominance from the start to the moment that Granit Xhaka was sent off.
"[We] created all the chances, pressing, the attitude of the players was amazing the way we played in moments it was really good.They are really willing and probably too willing in key moments we over stepped the line and got a man sent off.
"By too willing I mean that they are incredibly committed to what they are trying to do, they are trying their best. The energy that they play with and we took it into the wrong place because in that moment they were left exposed."
On how he would face Xhaka, "Same words [as when Pepe was sent off before]. In these conditions even worse,"
"I think it is related into how much will and energy they put into the games but it is not an excuse. I am sure he will [say it is his fault]."