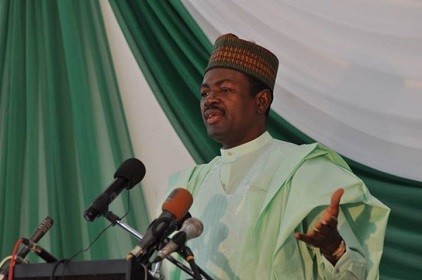 The Minister of Information, Labaran Maku has called for the establishment of the National Ear, Nose and Throat (ENT) hospitals in each of the six geo-political zones of the country to facilitate treatment of the ailments.
The Minister made the call during his inspection tour of facilities at the National Ear, Nose and Throat (ENT) hospital in Kaduna, Kaduna State.Labaran Maku, who observed that proper study of needs assessment and feasibility will help to expand the centres to the six geo-political zones of the country, commended the management of the hospital for the on-going projects at the centre.
He noted that the specialist and referral hospital which is the first of its kind in the country with new infrastructure and services is capable of networking with international agencies as well as offer best services in the training of nurses and specialists in the field. He called for investments in the acquisition of specialised modern equipment for diagnosis and to curb recourse to equipment and treatment abroad. He further urged the management of the hospital to sustain its maintenance standards by training staff to control equipment and sustain quality services.
The Minister assured the Federal Government's continuous support to upgrading and improving services towards developing the country.
Maku also advised the hospital to initiate an outreach programme as a platform for public education and enlightenment on their programmes and activities.
Earlier in his remarks, the Acting Medical Director of the Centre, Labaran Abimiku informed that the Centre was established in 1999 after realising that ear impairment is a major health issue and to provide manpower as well as engage research on the prevalence of deafness.
Abimiku noted that the Centre has attended to over a thousand and seventy-two patients and has specialised sessions with modern equipment.