Symbaloo, the cloud-based resource management system, has opened a new base in the United Kingdom. With success in the United States, Spain and the Netherlands, the company is ready to work on expanding growth in England.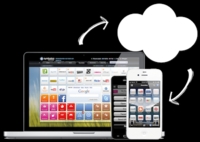 Manchester, United Kingdom, April 30, 2014 –(PR.com)– Technology is taking precedence in the curriculum and Symbaloo is expanding their efforts in education with a dedicated UK version of SymbalooEDU. The Symbaloo educator community is spread all over the world and with the easy sharing capabilities, educators in England can make use of great resources from across the globe.
Symbaloo is available anywhere and on any device, facilitating schools in England that are adopting 1 to 1 programs and BYOD (bring your own device). Settings are stored in the cloud, which enables automatic synchronization between computers, smartphones, tablets and of course smartboards. Teachers and students have quick access to important resources with the tile-driven navigation, regardless of their device.
SymbalooEDU is free of charge for personal use, however the company does offer a premium option for teachers and schools looking to have more control over the content they wish to distribute to students.
"England has a strong community of educators that are constantly sharing resources. We are excited to offer a dedicated version of SymbalooEDU for them to easily collaborate." — Kimmie Chann, Marketing and Business Development for Symbaloo UK.
About Symbaloo
Symbaloo is a resource management tool that helps educators curate and organise the best of the web into individualized instruction. With SymbalooEDU educators can save their teaching resources in the cloud and access them from any device.