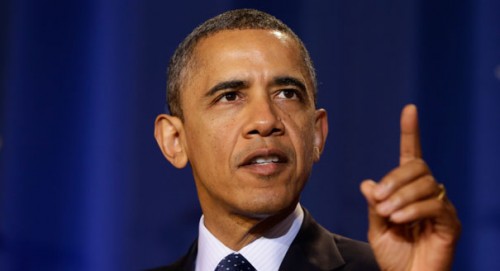 The United States military has said that it will not share raw military intelligence with their Nigeria counterparts as both sides work to rescue over 250 schoolgirls abducted by Boko Haram.
This declaration came amid concerns over corruption in the Nigerian military and infiltration of the force by Boko Haram.
Pentagon spokesman, Col. Steve Warren who disclosed this in a website, military.com, said while the U.S. will be sharing commercial satellite imagery with Nigerian officials, raw military data will be withheld.
"At this point, we are not sharing raw intelligence data," Col. Warren said.
Mr. Warren declined to give reasons for holding back the information, but the defence website said there are concerns within the U.S. military about corruption in the Nigerian military and its infiltration in Boko Haram.
A U.S. army general and head of the U.S. Army, Africa Command, General Rodriguez, met with the Chief of Air Staff, Alex Badeh, and the Defence Chief on Tuesday to work out protocols in sharing available data.
General Rodriguez' presence in Nigeria had been previously planned and he was now working out of the American Embassy in Abuja to coordinate an inter-agency team on assisting in the search for the missing school girls.
"Other U.S. troops currently in Nigeria include 50-60 assigned as staff officers to the Embassy and about 20 Marines who were finishing a brief mission advising Nigerian Navy personnel in Calabar on amphibious operations," Col. Warren said.