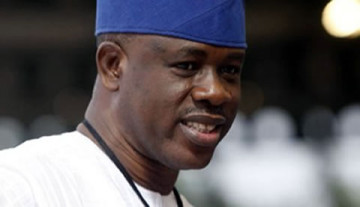 The Minister of State for Defence, Senator Musiliu Obanikoro has assured that the Nigerian military would be adequately funded to confront the prevailing security challenge in the country.
Obanikoro, who gave the assurance when he spoke with newsmen yesterday in Warri, Delta state, also stressed that the unwholesome activities of Boko Haram will soon be over.
The minister, who was on his maiden official visit to inspect naval commands and platforms across the Niger Delta region, in reference to the $1 billion loan requested by President Goodluck Jonathan to combat insurgency and terrorism, stated that the current administration is ready to upgrade the capacity of Nigeria's Armed Forces, which had hith­erto remained a mirage in the last twenty five years.
He also pleaded with Boko Haram to release the Chibok girls who have been in their custody for over three months now.
Assessing the facilities on ground and funding of the Navy, Senator Obanikoro de­clared, "well, so far, so good but in real terms and given the goals that we have set for ourselves as a nation, we are in for more investment and no doubt about it".
The minister, who was in company of the Flag Officer Commanding Naval Logistics Headquarters Oghara and Commanding Of­ficer NNS Delta, Warri, Rear Admiral Sidi Hassan Usman and Captain Musa Gemu respectively, urged Nigerians to continue to support President Jonathan in his transformation agenda.
He also urged Nigeri­ans not to be distracted by ter­rorism or security challenges, explaining that there is nowhere in the world where evil will prevail over good.