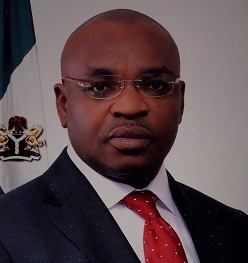 Ex-militants under the umbrella of Bakassi Freedom Fighters in Akwa Ibom State have threatened to distrupt the activities to mark the 28th Anniversary celebration of the creation of the state if Governor Udom Emmanuel continues to dither on their empowerment programme.
They have, therefore, given the state government a seven-day ultimatum to address their demands, failing which they would vandalize pipelines at Frontier Oil Limited and interrupt events at the Ibom International Airport and ExxonMobil.
"The Akwa-Ibom state government has neglected our members since we dropped our arms to embrace the Federal Government Amnesty Programme. We have waited this long to see whether the state government would see reasons to empower us to become independent so that we do not remember the past but government seems to have only deceived us," Spokesperson of the group, Commander Ebong Friday, said during a chat with the Niger Delta Voice (NDV) in Eket.
Friday alleged that the state government has defaulted on the agreement reached with ex-militants in 2011.
"So, the only way to remind the government of its promises to us is to disrupt activities in Akwa-Ibom Airport, ExxonMobil and vandalize pipelines at the FOL-Frontier Oil Limited.
"It is very unfortunate that the state government is taking us for granted, we dropped our arms at the course of the Presidential Amnesty Programme and embraced peace.
"It was the Akwa-Ibom state government that pleaded with us to embrace the Amnesty Programme and we surrendered our arms with an agreement that they will train and integrate us in the society," he said.