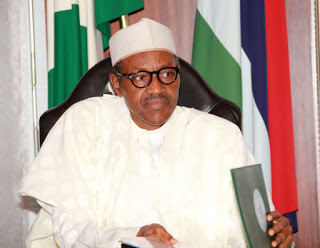 The Presidency has received knocks for denying that a campaign document titled "My Covenant With Nigerians", originated from the All Progressives Congress, APC.
The Labour Party, Afenifere and Arewa Youth Consultative Forum in their various reactions yesterday, expressed disappointment in the Presidency's denial of the document, saying it amounts to a betrayal of confidence.
The document, which had gone viral online, contained a list of electoral promises purportedly made by then Gen. Muhammadu Buhari (retd.), who was the APC candidate in the April 28 presidential election, which he promised to fulfil within 100 days, if he is elected as president.
It its reaction, the Pan-Yoruba socio-political organization, Afenifere, described the denial as the highest level of perfidy.
National Publicity Secretary of Afenifere, Yinka Odumakin, said: "It is what I will call the swindling of the electorate; it is also what I call obtaining under false pretence. We saw all the promises flying around and APC never disowned those promises.
"They erected billboards all around major cities. I was thinking they would say it was because they met a different thing on the ground. But to tell us that those things were not promised is the highest level of perfidy. It is most unfortunate.
"That is the price the electorate would pay for not asking questions".
On his part, National President of the AYCF, Alhaji Yerima Shettima said: "It is one thing for politicians to go to the field and make promises, and another thing for them to implement those promses.
"However, we should not be in a hurry. They have their reasons. Perhaps, it is as a result of the challenges they are facing.
"Of course, they are aware of these problems. But I think it amounts to a betrayal to tell Nigerians what you would do and you fail to do it".
National Secretary of the Labour Party, Dr. Kayode Ajulo, in his reaction to the Presidency's denial said: "The ethnic slant in the appointments so far is just too obvious, and we cannot afford to just ignore these ominous signs.
"Do the praise singers of the President expect Nigerians to fold their hands and watch or join them in cheering the President as he tows the dangerous path of sectionalism and nepotism?
"It is uncharitable, breach of social contract and utter deceit and conspiracy against Nigerians for Buhari to deny the knowledge of these campaign promises".