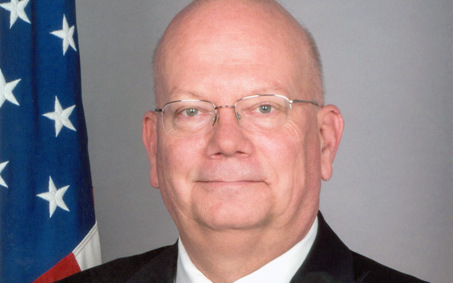 United States Embassy has disowned the widely circulated text message purportedly emanating from the Embassy in Nigeria, which issued a security warning to American citizens resident in Abuja.
In the message circulated through​ various channels on Thursday​, the American Ambassador to Nigeria, Mr. James Entwistle, had purportedly called and emailed all Americans in Abuja to tell them to stay indoors, following information that three cars loaded with bombs were primed in some undisclosed locations in the capital city.
The message, which was also shared on WhatsApp and social media, read: "Please, stay safe especially those in Abuja. I just got this now from a friend and I see no harm in sharing.
"For those who stay in Abuja or those who have relatives there, please read this.
"American ambassador called and emailed all Americans to tell them to stay indoors. Three cars in Abuja loaded with bombs are planted in different areas. We are yet to know their targets. Pass the message please".
However, the ​U​.​S.​ Counselor for Public Affairs in Nigeria, Victoria Sloan, said the Ambassador Entwistle would not make calls on such a serious issue if true, but would rather send an official mail to staff which would ​eventually be uploaded on the embassy's website.
"The ambassador did not send the message, the mission or the US government did not send the message.
"When we observe something, we check and put on the consular internet.​
"Help to refute it and let your readership, listenership know it's not true", Sloan said at the ongoing State House Press Corp retreat, holding in Kaduna.