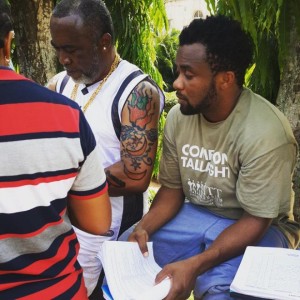 Veteran actor Zack Orji unknown to many is now an ordained pastor.
In an interview with City People, Zack Orji who has acted in hundreds of movies said he has been a revered since 2013. "I'm also an ordained reverend, a pastor so I get invitations to minister in different churches both within and outside Nigeria. I have engagements in South Africa this October" revealed the veteran actor.
Speaking on why he decided to be a pastor he said "I didn't set out to be an ordained reverend. My bishop probably got inspired by God to ordain me. I worship with Power Line Bible Church under Bishop Lawrence Osagie, and he ordained me in 2012."
He further said, "Even before my ordination, I had been receiving invitations from different places to come and minister. So when the offer came from my bishop to ordain me, I didn't reject it. I took it whole heartedly and I get excited when I have opportunity to speak to people, inspire them and draw them closer to God."
In September Zack Orji has urged Christians in the North to hold unto their faith in God.
Orji said this during his sermon at the first thanksgiving service of The Stream of Grace Church, Ikotun, Lagos saying rather than be bitter, Christians in the North should hold on to God's promises from the Bible.