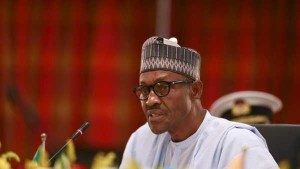 President Muhammadu Buhari on Friday, may 27, has inaugurated a national prosecution coordination committee to handle high profile criminal cases in the country.
Speaking at the inauguration which held at the Presidential Villa, Buhari reaffirmed the commitment of his administration to tackling corruption and terrorism in Nigeria.
The President, who was represented by Vice President, Yemi Osinbajo, urged the committee members to resist external influence and discharge their responsibility with fairness.
"It is a very important committee because the administration itself is committed to ensuring that we are able to deal with not only with question of corruption which is a big item on our agenda but also other economic crimes, terrorism which has assumed different shapes and proportions of late," he said.
"The vandalism that we see in parts of the Niger Delta, which has affected so many different things, including oil production, power supply etcetera.
"We are in a very crucial time in our social development and a committee such as this is very necessary and historic because I do not know of any other of such committee in the history of this country.
"Those of you who are members must feel specially privileged because you are in many ways charting a new course for the country's criminal justice system," Buhari said.
He pledged his support to the committee in other to function effectively and urged the members to live above board.
The President said: "Given the nature of economic crimes and the enormity sometimes of the money that is involved and the influence of those who may have to be prosecuted, you need more than legal skills.
"You need men and women of strong character and courage who will not only be able to turn down inducement of any kind but also act without consideration for tribe, friendship, religion or any other parochial considerations."
Contrary to accusations by his critics, especially the People's Democratic Party (PDP), Buhari said that he does not interfere in the affairs of the various anti-corruption agencies in the country.
"When you look at the way that the EFCC and other law enforcement agencies have acted in recent time you will notice that they are not under any kind of direction or influence of the president," he said.
"They are given the independence to act; they are given the authority and backing to act on their own and to use their own discretion appropriately at all times.
"You don't get any situation where the president says `go and look for that person or back off that person'."