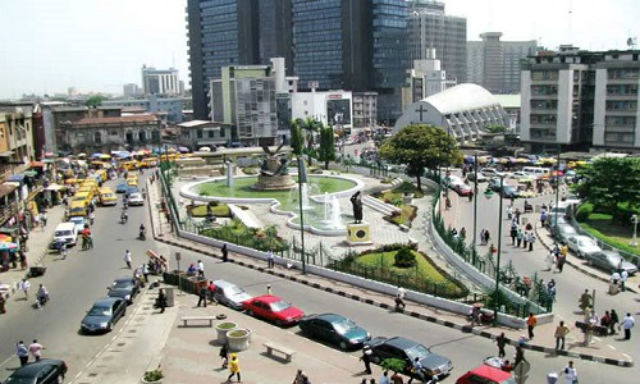 A civil society organization, the Save Lagos Group (SLG) has admonished politicians in Lagos State to get their politics right if they must achieve their desire to get a special status for the state from the Federal Government.
In a statement issued on Thursday by the Convener of Save Lagos Group, Comrade Adeniyi A. Sulaiman and the Director, Media and Strategy, Comrade Olaolu Oladipo, the dream of achieving the goal would continue to be a mirage if politicians in the state continue their antagonistic stance to their colleagues at the centre.
Appraising the socio-economic challenges plaguing the state, Save Lagos Group in the statement wrote that "It is clear that the state needs some form of assistance from the Federal Government in view of the various challenges that have continued to confront the state government over time but there has to be a paradigm shift in the engagement process between operators of the two tiers of government."
According to the Save Lagos Group, successive state governments have lost golden opportunities in their quest to give vent to this aspiration but have lost the begging opportunities via the belligerent posturing of gladiators dotting the political landscape of the state.
"Prior to the advent of the Muhammadu Buhari-led government at the centre, the relationship between the various state governments that have been at the helms of affairs in the state and their colleagues at the centre have been at best turbulent and stormy. You will recollect the battle of wits that ensued between the government of Chief Olusegun Obasanjo (at the centre) and Senator Bola Tinubu at the state.
"Rather than utilize this golden moments as Yoruba sons, the opportunity was bungled. The failure of that came with the bungled efforts further deepened political animosity in the state pitching gladiators in Peoples Democratic Party against their colleagues in the All Progressives Congress."
The group stated that the problem ought to have been solved with the coming into power of the All Progressives Congress but is appalled that the party that controls the lever of authority at both the state and the centre still finds it difficult to resolve the agitation.
According to the group, "The problem might not be connected to the belligerent attitude of the politicians in Lagos State who have continued to antagonize the leadership at the National Assembly. How else do you explain a situation whereby the senator who moved the motion had in fact been having running battle with the leadership of the senate and yet hopes to get favourable consideration from the people she had in the past scorned and fought."
On how to achieve the objective, the Save Lagos Group admonished politicians in the state to stop their politics of arrogance and engage more with their colleagues across the country by persuading them to see the reason why they should support the action, which Lagos State clearly needs for its progress to be assured.
Signed:
Adeniyi A. Sulaiman (Convener) & Olaolu Oladipo (Director, Media and Strategy)