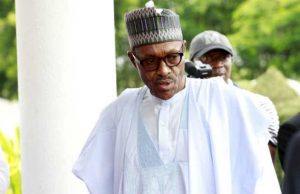 The Muhammadu Buhari Presidency has been left very embarrassed after two persons who were named in the President's 46-man ambassadorial list, rejected the offers.
There must be plenty of eggs on Aso Villa faces right now.
In an opinion piece posted recently, We had criticized Buhari for naming his Ambassadors a tad late.
Pulse had also condemned the President's slow governance style.
Well, it does look like shoddiness is also a Buhari thing, given the latest turn of events.
Whoever appoints people without first sounding them out? Whoever appoints people without first giving them a heads up?
Buhari, apparently.
First to thumb her nose at an ambassadorial nomination was Pauline Tallen, a former Deputy Governor of Plateau state.
In turning down the opportunity to man one of Nigeria's foreign missions, Tallen cited "poor consultations".
Said Tallen: "I hail from the same local government and tribe with Governor Simon Lalong. I turned down the nomination because of balancing of appointments. I don't think it is right for me to accept the appointment".
"Secondly, proper consultation was not done, my Governor was not consulted because I called him when he was in United States of America to ask but he said that he was not aware".
Touche.
On Wednesday, October 26, 2016, Usman Bugaje, who hails from the President's home State of Katsina, followed in Tallen's footsteps.
"Regarding the published nomination for an ambassadorial posting, I have not spoken to the press and may not do so any time soon.
"I thank those who think me fit for the job, but I have so much in my hands already, especially the Arewa Research and Development Project (ARDP), which is the only broad platform in the north driving development.
"I have weighed the options and have decided to remain home and continue the struggle for development and good governance," Bugaje said flatly.
Are background checks and thorough briefings no longer prerequisites before persons are handed federal appointments or any other appointments for that matter?
Are appointments of this kind supposed to be a surprise?
Correct us if we are wrong, is this how government appointments are made where you live? That you only find out you've got a new gig in the corridors of power on the pages of newspapers or on the internet?
We just think there are better ways of doing these things.
Getting your job offer thrown back at you can be entirely avoided in 2016.