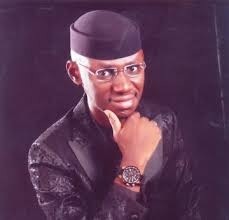 Timi Frank, the Deputy Spokesman of the All Progressive Congress is unhappy that he hasn't been allowed to fill in the former position of Minister for Information, Lai Mohammed.
In a recent report by TheCable, Frank expressed dismay that he was not given the office of the national publicity secretary after Lai Mohammed was made a minister.
Speaking on the position, he said: "I am meant to be acting publicity secretary of the party. Why is the party depriving me?"
"If you ask the party chairman, he would tell you that certain persons in the party do not want you to speak. Who are these certain persons?"
Frank has been against the APC's national chairman, John Oyegun, for sometime as he recently claims he is unfit for the unity and progress of the party.