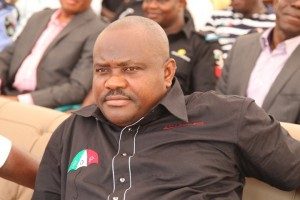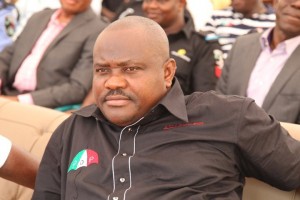 Earlier today, images of heaps of cash broke the Nigerian internet.
The pictures were courtesy of the police probe panel set up to investigate the 2016 legislative rerun election in Rivers State.
According to the panel, the wads of cash were evidence that Rivers Governor Nyesom Wike, bribed electoral officers in a bid to swing victory the way of the PDP during the vote.
The panel put on display N100M in cash.
And the internet can't seem to get enough of the sight of piles of cash in a recession.
However, in a statement sent to Pulse by Dr Austin Tam-George who is the Commissioner for Information and Communication in Rivers State, Governor Wike said the police has once again shown how shameful and reckless it has become.
The Governor challenged the police authorities to tender fool-proof evidence that he financially induced officials of the Independent National Electoral Commission (INEC).
The full statement from Wike is reproduced below, unedited:
The attention of the Rivers State Government has been drawn to the melodramatic images of heaps of cash, circulated in the media by the so-called police panel of inquiry into the re-run elections in Rivers State, on the 10th of December 2016.
According to the Police, the heaps of money were "evidence" of bribe allegedly given to officials of the INEC, by the Rivers State Governor, Nyesom Wike, during the rerun polls.
We consider the allegations of the Police as shameful, defamatory and reckless in the extreme. Never in the annals of infamy have we seen a vital State security institution descend to the lowest depths of blackmail and criminality, as the Nigeria Police Force has done in this case.
A month ago, we alerted the world to the dark, Orwellian plot by the Nigeria Police to implicate Governor Wike in a phoney bribe scandal. Now, the Police appears to be acting with shocking predictability, by making wild and completely groundless allegations against Wike.
The Rivers State Government challenges the Nigeria Police to show proof that Governor Wike financially induced any official of INEC.
Does the Police have Bank records of the purported transactions between Governor Wike and the Electoral Officers? We challenge the Nigeria Police to move quickly to prosecute and imprison the so-called Electoral Officers on the basis of this dubious investigation.
We strongly believe that the police panel is part of a bitter, politically-driven smear campaign launched by the Federal Government against Governor Nyesom Wike, and the people of Rivers State.
We also believe that the Police is desperately seeking to divert attention from the disgraceful and criminal roles played by its officials, in the snatching and stuffing of ballot boxes during the December polls.
Rivers State will not succumb to the juvenile antics of the All Progressives Congress and its security surrogates.