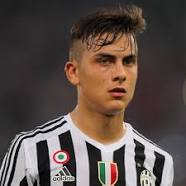 Juventus forward Paulo Dybala has said he expects to sign a new contract soon, despite speculation that had linked him with Real Madrid and Barcelona.
Dybala has been in talks with Juve over an extension to his current deal — which expires in 2020 — since December, but nothing has yet been signed.
However, after playing a starring role in his side's 3-0 Champions League win over Barcelona on Tuesday, he told Spanish TV channel Mega: "I'm very happy at Juventus and I'm very close to signing a new contract.
"I want to make the most of what I am experiencing here. People like me a lot here, and I am doing all I can to make them happy."
Juventus goalkeeper Gianluigi Buffon said Dybala had become one of the top three players in the world.
But Dybala said: "[Lionel] Messi is Messi and he plays for Barcelona. I am Paulo.
"I'm just trying to make the most of what I am experiencing and I want to enjoy it without thinking of what comes next.
"It is all down to me and I will do all I can to go far."
He praised his side for what he described as their "lethal performance" against Barcelona, which has put them within sight of a place in the Champions League semifinals.
"Barcelona didn't have any chances and it was important that we didn't concede — but it's going to be totally different in their place with all their fans behind them," he said.
"But we will give everything. We've got another game at the weekend and then we'll think about the return in Barcelona on Monday."