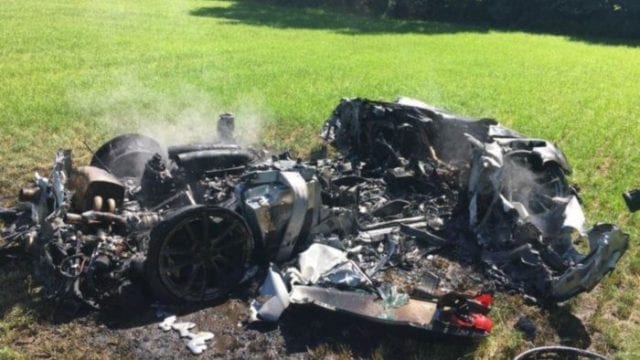 A man in the United Kingdom has survived a major crash in his Ferrari, an hour after he bought it.
According to CBS news, Local police has called the man's survival a "miracle escape,", The car was not so lucky.
South Yorkshire Police posted Twitter photos of the smoking, wrecked car, saying it "went airborne (and) burst into flames" beside a highway in northern England.
The Ferrari 430 Scuderia, worth about $260,000 new, ended up a burning heap in a field.
The police said in a Facebook statement that the driver "only had minor cuts and bruises" after Thursday's smash, but they also detected "a sense of damaged pride."
The force said the driver, not identified,  told officers: "I've only just got it, picked it up an hour ago."
Police urged local drivers to take care on the roads. (CBS/NAN)