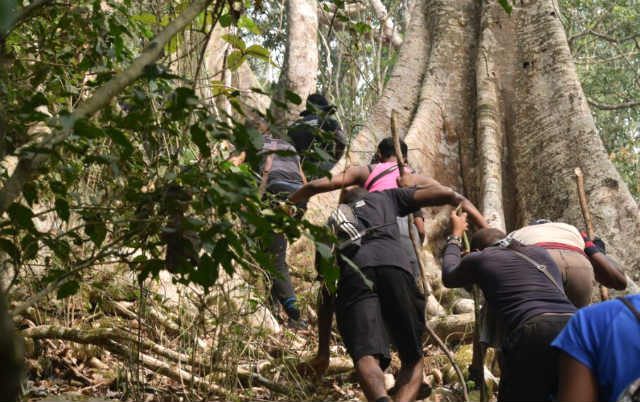 If you are planning for a trip to an African country, then why not Nigeria? Nigeria often referred to as the "Giant of Africa," is the perfect destination for you if you are thinking of an overnight forest camping in any of the African nations.
The location of our camp is The Omo Forest Reserve, which is a part of the large Omo-Shasha-Oluwa Forest Reserve. There are a large amount of animals like chimpanzees, buffaloes, and several species of birds. Unfortunately, these are been hunted down by the locals which have risked them to the near end of extinction. There are many Travelodge Hotels offers available so that you don't need to burn a hole in your pocket while you are staying and enjoying camping at Nigeria.
Lesson#1: Take Care of Your Skin!
This is the first lesson that I have learned from this trip. Make sure that you take some insect and mosquitoes repellents with you so that you are not prone to the bites of the different species of insects.
I was under the impression that my skin is immune to the bites of insects, but this trip proved me wrong. When I returned home, my skin, especially face was full of spots, made from the insect bites. Remember to take some Odomos or any other insect repellent with you!
Lesson#2: How to Survive without any Data/Communication?
Next lesson that I learned was to survive and stay fit in a network dead zone. I was visiting there to enjoy, but when I saw that my network is out of coverage, that was a nightmare for me.
So make sure that you are able to access your important calls and Internet. But if you know that the place you are going is a no-network zone, then be ready to say good-bye to your loved ones till you are back in the home.
Lesson#3: Go with Torch Lights and Power Banks
Certainly, there was no electricity in the forest. I wonder in which forest there I electricity provided! So don't ever forget to take with you fully charged torch light and extra batteries, if by chance the batteries get exhausted.
You may not be in need of power banks. The reason being that your phone would be left unused. But what if you are able to use your smart device smartly. You can use the phones as a torch and camera alternately. So remember to take a power bank along with you!
Lesson#4: Stop Thinking That Lions are Coming!
To be honest, I was not imagining about lions, but about the poisonous Scorpions! Yeek! For me, they are the most dreaded animals of the world. I remember well that I was not able to take a peaceful nap all the night.
I could clearly remember the creepy sound and other sounds that could be clearly heard in the silence of the night. I was laying like a log dead body. I thought that if I moved, then the creatures would sense my movement. Alas! There was too much mind trouble involved, but that was unnecessary!
Lesson#5: Light A Bonfire for Yourself!
There is no electricity in the forest! So if you are lighting a bonfire, then it would serve a double purpose. Firstly, it would provide you with some luminescence for the necessary things to be done. Secondly, the animals of the forest would not be able to harm you and stay away from you.
When you are stepping out for your Nigerian Camping Trip, the thing to remember is that you need to take off that luxurious mindset that you carry. Don't expect to get a proper bath twice a day. So get set for the camping trip to the Nigerian Forest!