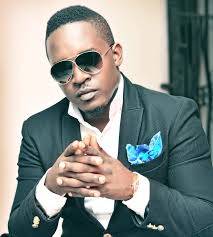 MI Abaga has been warned by a fellow rapper S-Dot on the matter of his speaking against anti-gay laws in Nigeria.
M.I agrees completely with this law now in place, the homosexuals should not come out in public with their sexual status.
MI defends this opinion in reply to a Twitter follower by saying adultery and cheating are not right but they are not criminalized.
"My thinking.. I was born straight.. I wd never want 2b punished 4 who I am.. because of this.. I wouldn't punish som1 else for who they are.
Cheating and adultery are wrong.. but they are not criminalized.. and no form of consensual adult expression of love should be.. my opinion."
S-Dot clearly does not share this opinion, though not touching on the part where MI spoke on adultery and cheating not being criminalized, went straightforward to say – "Homosexuality is a sin, it is clearly stated in the bible."