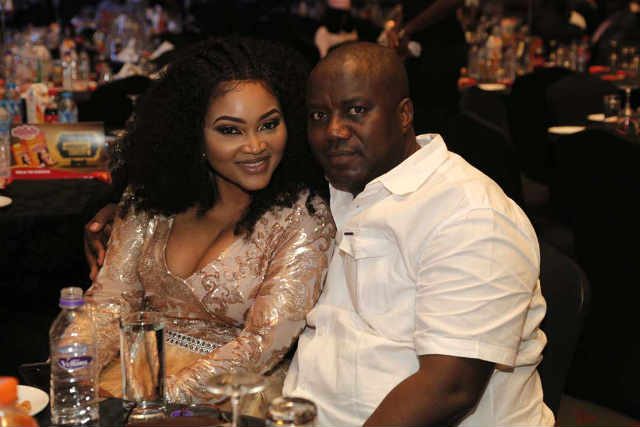 Yoruba movie producer Kenny Adams is accusing Mercy Aigbe's husband of sending him death threats following claims he slept with his wife.
Kenny Adams shared a video via Instagram begging Lanre Gentry to please leave him alone.
"I don't have anything with Mercy she is a good friend of mine."
Opening up on when the death threats started, the producer said, "He accused me in person sometime last year that I call and text his wife too much. I have witnesses that were there when he confronted me.
Help me just beg him to leave me alone because I have nothing to do with his wife aside work."
The Nollywood actress took to Instagram on Thursday, June 29, 2017, with a video talking about domestic violence. Recall that Aigbe arrived the UK last month to see a maxillofacial surgeon due to the injuries allegedly inflicted upon her by her now estranged husband, Lanre Gentry.