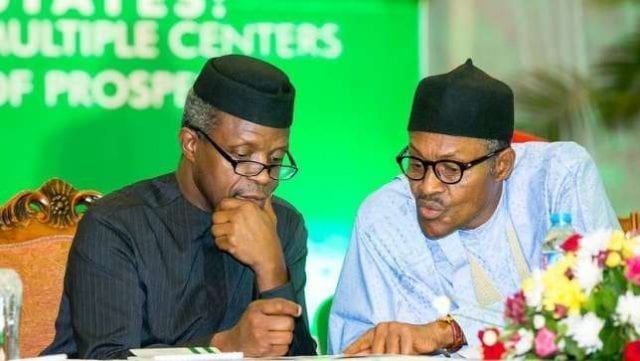 President Muhammadu Buhari and Vice President Yemi Osinbajo on Monday, August 21, met behind closed doors at the Presidential Villa, Abuja.
Buhari came back from London, United Kingdom, on Saturday, August 19, where he had been on medical leave for over 100 days.
Osinbajo was believed to have explained some of the developments that took place while he was away.
The meeting was said to have being held inside one of the offices located inside Buhari's official residence.