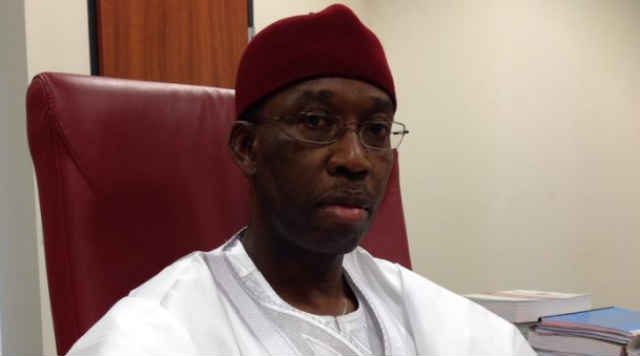 The Governor of Delta state, Ifeanyi Okowa has said that the Peoples Democratic Party (PDP) will win the upcoming elections in 2019.
Governor Okowa said this at the PDP national secretariat in Abuja on Wednesday, August 9, 2017.
According to him PDP understands its shortcomings and has put things in place to ensure that their victory in two years time.
Okowa also said that the PDP will provide great governance that is built on transparency to Nigerians.
"Yesterday, we were inaugurated with the task of organising a successful National Convention for our great party. It is our hope that the various committees will set out to work immediately as we have barley few days to go.
"As an organised party, I've confidence in our leaders of the various sub-committees that we will be able to deliver a successful National Convention that we can all be proud of.
"I trust in your abilities because I have seen a good number of committed party members who are dedicated to the cause of ensuring we return to power in 2019.
"Our party is back alive and with the National Convention, PDP will send a very strong message that will make Nigerians to realise that we are very much ready to take over power come 2019."