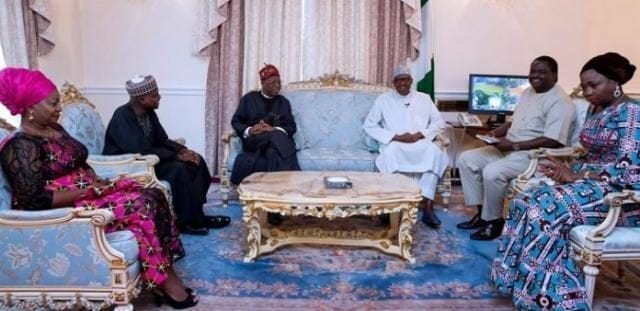 Nigeria's Minister of Information and Culture, Alhaji Lai Mohammed led the visiting team to London meet President Muhammadu Buhari who is currently receiving medical treatment in the United Kingdom. The minister was accompanied by Mr Femi Adesina, Special Adviser on Media and Publicity; Mallam Garba Shehu, Senior Special Assistant on Media and Publicity, and Lauretta Onochie, Personal Assistant on Digital/Online Media. Also there was Mrs Abike Dabiri-Erewa, Senior Special Assistant on Diaspora Matters.
The President while receiving the visiting team at Abuja House, London, on Saturday, says there is tremendous improvement in his health, indeed, he wishes to return home, "but I've learnt to obey my doctor's orders, rather than be the one issuing the orders. Here, the doctor is absolutely in charge."
When the team expressed delight at the much improved health of the President, he retorted: "I feel I could go home, but the doctors are in charge. I've now learnt to obey orders, rather than be obeyed."
On how he felt hearing different conjectures about his health, an amused President Buhari said he followed events at home closely, lauding Nigerian television stations, and the media generally, for keeping him informed.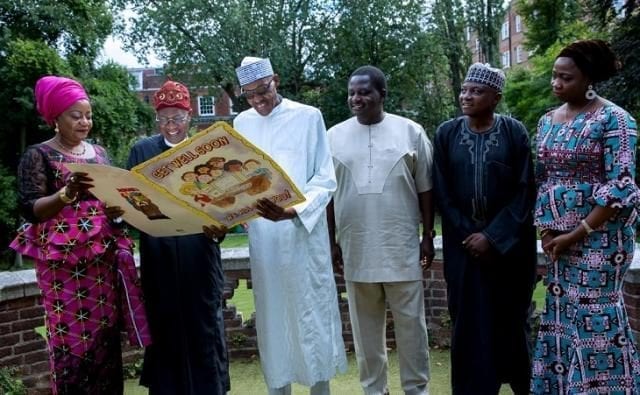 When told that prayers were going on fervently for him, not only in Nigeria, but all over Africa, and round the world, a delighted President said: "What we did in The Gambia early this year fetched us a lot of goodwill on the African continent. It gave us a lot of latitude. I thank all those who are praying. May God reward them."
President Buhari sent appreciation to all Nigerians, expressing hope that he would be with them soon. (FMIC)