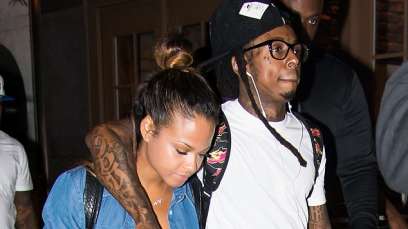 Rapper Lil Wayne has not received one red cent from the $10 million sale of his Miami Beach home in June.
And there's no chance he will ever receive anything.
He has been spending this summer clearing millions of dollars in liens with the profits from the sale of his crib at 94 La Gorce Circle.
Just days after the sale to a trust fronted by West Palm Beach lawyer Dean Vegosen, Miami-Dade County records show, the 34-year-old Lil Wayne first cleared the $7.85 million mortgage he took out after the bought the place in 2011 for $11.6 million.
And the rest of the cash went straight into the pockets of Uncle Sam. Records also show Weezy, who was hospitalized in Chicago two weeks ago after he suffered a seizure, paid off a 2014 income tax lien for $868,079 in July.
What the real estate biz is saying, meanwhile, is that Weezy isn't done with South Florida just yet.
He's looking for a smaller place and, until he does, he renewed his Florida driver license, records show, using an office at 800 Brickell Ave. in downtown Miami as his address.