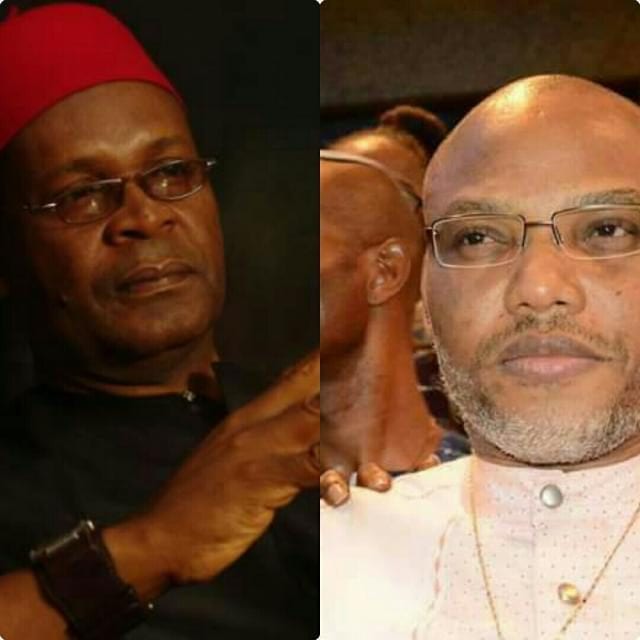 Alhaji Garus Gololo has asked the Federal Government to give Nnamdi Kanu, the leader of the Indigenous People of Biafra (IPOB) a second chance.
This is coming after reports that the Federal Government has asked the Federal High Court in Abuja to revoke Kanu's bail.
Justice Binta Nyako granted the IPOB leader bail on April 12, 2017, and gave him some conditions.
Some of the conditions are:
1. Kanu must not hold rallies.
2. He must not grant interviews.
3. He must not be in a crowd of more than 10 people.
4. He must provide three sureties in the sum of N100 million each.
5. One of the sureties must be a senior highly placed person of Igbo extraction such as a senator.
6. The second surety must be a highly respected Jewish leader since Kanu said his religion is Judaism
7. The third surety must be a highly respected person who owns landed property and is resident in Abuja
8. The IPOB leader must deposit his Nigerian passport
9. He must also deposit his British passport with the court
10. He must provide the court with reports on the progress of his health and treatment on a monthly basis.
Alhaji Garus Gololo said "Kanu is a Nigerian who knows the implication of violating a court order. But I am advising the Federal Government to handle the matter with care in order not to aggravate the tensed situation in the country.I sincerely advise that he should be called and advised appropriately.
"Government should give him another chance to make amends and by sticking to the conditions upon which he was granted bail.
"After that, if he goes ahead with his activities which are in contravention of his bail conditions, government would then be left with no other option but to seek his re-arrest. But for now, he should be given a second chance. That is our position.''