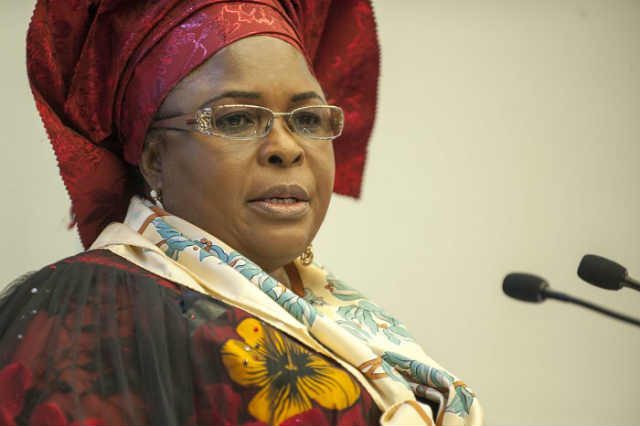 The Federal High Court in Lagos, yesterday picked Nov.2 for hearing in the N200 million fundamental rights enforcement suit filed by wife of ex-President Goodluck Jonathan, against Skye Bank Plc.
Patience filed the suit in protest against the 'No Debit Order' placed by the Economic and Financial Crimes Commission (EFCC) on the bank accounts of the four companies domiciled in Skye Bank.
The four companies were said to have a total of 15.5 million dollars in their bank accounts, which the EFCC had frozen sometime in July, 2016.
The EFCC froze the accounts while investigating former Special Adviser to Ex-President Jonathan on Domestic Affairs, Waripamo-Owei Dudafa for money laundering.
But Patience has claimed that the funds in the companies' accounts belonged to her though she was not a signatory to any of the accounts.
Other defendants joined in the suit are, the EFCC and the four firms linked to Dudafa.
She has also asked the court to lift the 'No Debit Order' placed on the accounts by the EFCC.