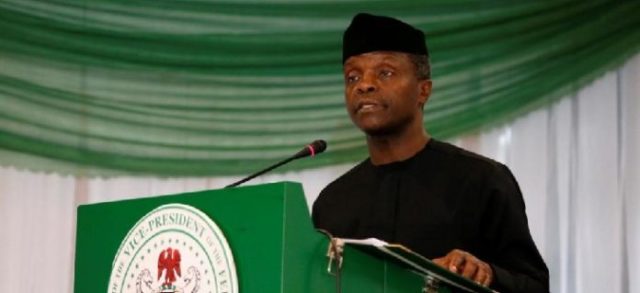 Yemi Osinbajo on Tuesday inaugurated the reactivated Edo Fertiliser Plant in Auchi, Etsako West Local Government which was built 14 years ago.
Edo State Government, in partnership with Wacot group of companies, reactivated the plant which can produce 60,000 metric tonnes of fertiliser in a year.
Osinbajo talked about the importance to involve the private sector to ensure accelerated development of the country's infrastructure and industries.
"The Buhari administration takes private enterprise very seriously; we believe that government resources cannot bring about the rapid roll-out we need especially in the area of infrastructure and industrial development.
"It is the private sector that can do so. We are, therefore, committed to making it easy for businessmen to invest anyway in Nigeria."
"Let me again commend the Edo state government for this partnership with Walcot which is already well known for agro-processing," he added.