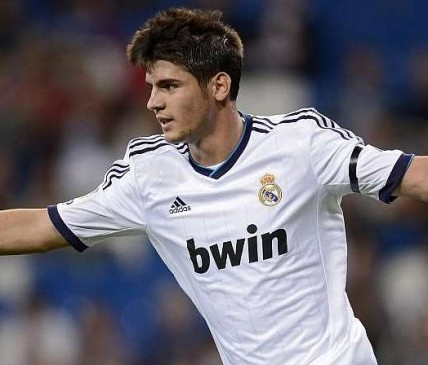 Alvaro Morata has said that he felt "a lot of pressure" when he came to Chelsea as a newbee, saying teammate Cesar Azpilicueta had helped him settle in quickly.
The Spain international said: "When I first came, I felt a lot of pressure.
"The price tag is a big deal. I missed an important penalty in the Community Shield. I knew straight away I would need to grit my teeth and that there would be a load of criticism. It only made me more determined to prove any critics wrong and work harder than ever before.
"It's hard as a striker. It's cut and dried. Your job is to put the ball in the back of the net. OK — we like to say how a striker creates space and influences matches in other ways, but let's not pretend: at the end of the season, the best striker everyone talks about is the top scorer.
"In that period, where I couldn't score, you start driving yourself mad. It goes through your head constantly: 'I need a goal, I need a goal.'
"The more you think, the harder it gets. Goals flow when you play with a smile and don't think too much."
"Last summer it was close," he added. "Cesar Azpilicueta was a bit annoyed because he had already started house-hunting for me. This time, Cesar has sorted everything."
"I spoke with Conte several times — and not only this summer," Morata said. "I felt in debt to him. He signed me for Juventus but left very quickly to manage Italy.
"I always wanted to play for him after that. It was only two months with him, but it felt like I'd known him forever. When I knew he wanted me this summer, I didn't think twice.
"[Zinedine] Zidane wanted me to stay and I was happy in Madrid, but I couldn't stay to be a substitute.
"You reach a point that you need to play, to grow up, to escape a comfort zone. It's about being comfortable. I don't want that. I am ambitious and hungry to succeed."