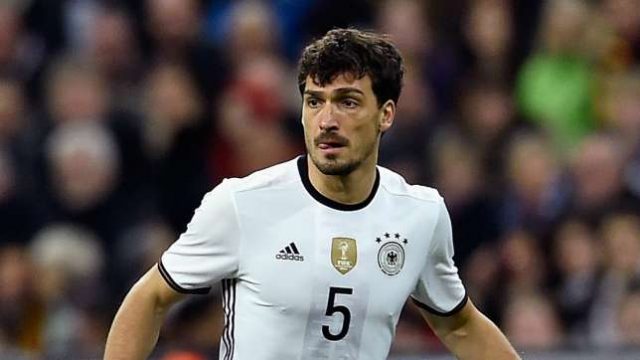 Mats Hummels has again refused to tip his former coach Thomas Tuchel as a potential successor to Jupp Heynckes at Bayern Munich, and said he is "torn" over Julian Nagelsmann's claims for the job.
Bayern appointed the 72-year-old Heynckes as interim coach last month after Carlo Ancelotti's sack in the aftermath of a 3-0 Champions League defeat away to Paris Saint-Germain.
Hummels said he had "already spoken to the Bayern hierarchy a few weeks ago to discuss a successor to Ancelotti," with CEO Karl-Heinz Rummenigge declining to rule former Borussia Dortmund boss Tuchel out of the running last month.
Hummels, who was reported to have had issues with Tuchel when they were together at Dortmund in 2015-16, said: "I'll comment on Thomas Tuchel when things get that far."
"He is only two years older than me — but it's not impossible," Hummels said.
He added: "The trend is heading towards tactically astute trainers who like to play four or five different systems. Nevertheless, if you consider Jupp Heynckes, who only explicitly demands a single one, that can also work.
"There are several approaches. But I am definitely in favour of having a German-speaking coach of a German team."
Hummels, who has previously denied suggestions he was one of five players who had turned against former boss Ancelotti, said the Italian had struggled to get his ideas across.
"Language is an extremely important aspect of Ancelotti's coaching existence — linguistically, he couldn't express his ideas like he was used to at former clubs," he said.