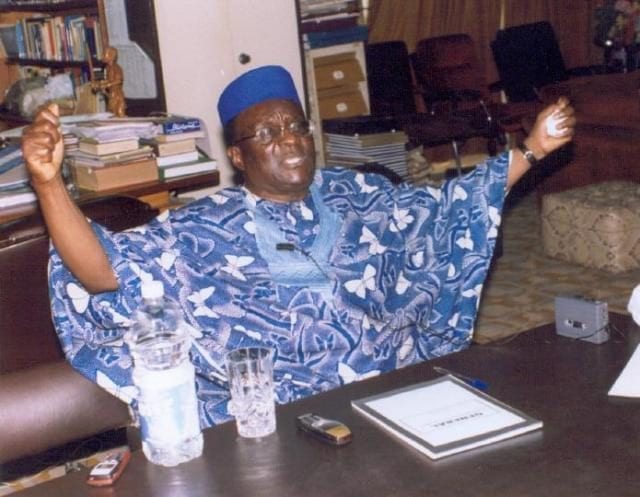 The Lagos State chapter of the National Conscience Party (NCP) on Saturday said the contributions of the late human rights activist, Chief Gani Fawehinmi, to the growth of democracy is immeasurable.
Mr Fatai Ibu-Owo, made the statement in Lagos at a symposium to commemorate the 80th post- humous birthday of Fawehinmi.
Ibu-Owo described Fawehinmi as a champion of democracy, saying his struggles led the birth of the multi -party democracy the country was now practising.
"Fawehinmi was a champion of democracy and it's ideals. Through his struggles, he fought for the registration of not only the NCP which he founded, but the other parties.
"He was an advocate of participatory democracy and that the country's democratic institutions be strengthened," he said.
The party chairman said Fawehinmi was a lover of the masses, as he dedicated his life to their cause, sometimes inconveniencing himself.
Ntang, a presidential aspirant of the party, said the life and times of Fawehinmi are replete with lessons for new generation of leaders.
He described Fawehinmi as a man of integrity, whose high moral standing was shaped by proper upbringing.
Ntang said Fawehinmi was incorruptible, adding he never had any case of corruption against him when he was alive.