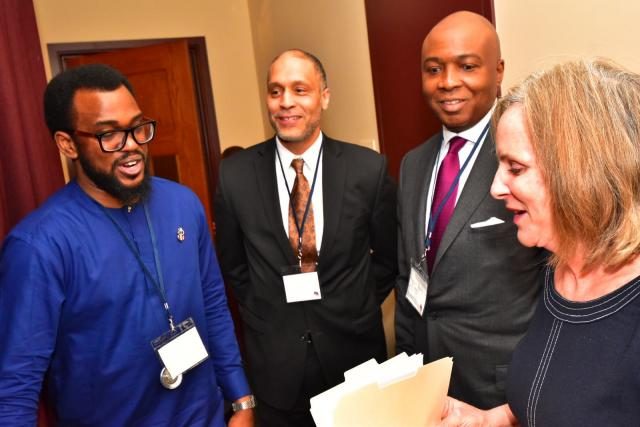 "Anybody in this country today will agree that from the statistics you have given out here today, it is clear that definitely, we are not doing enough in the inclusion of women in politics and governance," Saraki said.
"We must change and turn the tide in this direction. We cannot continue with this low level of participation.
"Political parties are now gearing up for election, this is the right time we must begin to demand from political parties and candidates that they must tell Nigerians what their policy is on gender affirmation.
"You have the votes, at least you have 46 – 48 per cent, let your votes do the work and if your votes do the work, then you will make the work easier for all of us.
"It is time for you to mobilize and work for it because it is important. A lot of us who have had the experience have found out, without any bias, that generally female politicians and parliamentarians are very committed, hardworking and more importantly very consistent and loyal.
"I think when you build a country and you build a political space, what is important is consistency and sometimes loyalty," he added.
Bukola Saraki has pledged to work with relevant political stakeholders to ensure that a greater number of women are given the opportunity to vie and occupy elective offices during the 2019 general elections.
Saraki gave the pledge on Wednesday, April 11, 2018, when the Conference of Nigeria Female Parliamentarians paid him a courtesy visit at the National Assembly.
The Senate President while lamenting the poor participation of women in governance in the country urged Nigerian women to vote wisely in 2019.