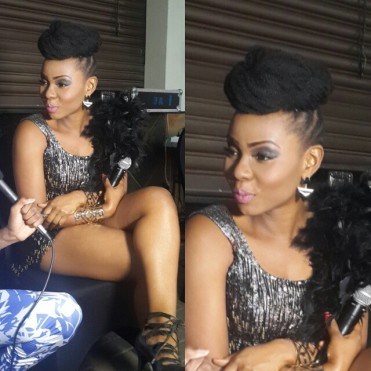 Yemi Alade has narrated a mean treatment she suffered in the hands of an air hostess during a flight to the United Kingdom.
Sporting an Arsenal jersey in the video – obviously what she wore on the plane – the singer said the hostess estimated her worth by her appearance.
"…One of the hostesses basically grab my legs and shook it to wake me up and I was dazed at the behaviour because I was in a deep sleep…." she narrated.
"Have you ever been poorly treated by an air hostess? Racial discrimination is a No No! Treat people with respect! It shouldn't be sizing people up so you can address them according to your mental estimate. It's inhumane," The songwriter captioned her Instagram video.
In an recent interview on Hot 98.3 Fm, Yemi Alade speaking on a range of issues sparked controversy when she claimed that there is no number one artist in the country, as she commands the same audience as the likes of Wizkid and Davido.
"What I have done with this kind of career that puts you in the limelight and keeps you vulnerable to everybody's opinion, is I just have to make sure my opinion is paramount, it is number one…
I respect everybody, we all inspire each other in this industry… there is actually no number one because your top five artistes in Nigeria that are the biggest in Africa can shut down the exact same capacity, the same capacity Wizkid holds down in Africa, I hold it down, the same capacity Davido holds down in Africa, I hold it down, the same venues, we all shut it down."