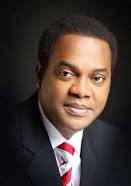 Donald Duke, an aspirant for the 2019 presidential election, has explained why he thinks his bid for the presidency failed in 2007.
He said, "He had his own views. He probably had his own views of the folks he wanted to take over from him so he literally picked Umaru Yar'Adua and Goodluck Jonathan."
He noted that his failed run in 2007 made him sad because Yar'Adua wanted to work with him but the final decision was not up to the man himself, but Obasanjo.
He said, "I was sad, but I moved on. The circumstance was sadder still because Umaru really wanted to work with me. On three occasions, he came to me and said, 'I hope you know we're working together?' I said, 'Sure, but is it your decision to make?' And he said, 'Ah, don't worry, he (Obasanjo) likes you.' I said, 'Okay, go (and) ask."
According to him, the Nigerian presidency is too powerful that presidents are regarded as deity, an enormous amount of power he cautions against.
He said, "One thing about an office as serious as the presidency is you don't conscript people to run because you must be mentally, physically, spiritually ready for the job.
"Mentally, you must have the vision for the job; spiritually, you must be strong, you must be of good faith, regardless of what your faith is; and physically, you must have the will, the desire to make it happen because you're going to be constantly swimming against a wave.
"The president of Nigeria is so all-powerful; he is a deity. I hate to say this, but I've been where people say, 'Oga, after God, na you o'.
"It may sound blasphemous but there's truth in it. So the struggle for it is enormous. You see the man walking and sometimes you just look at him like, 'This man is so powerful o'. It ought not be that way."