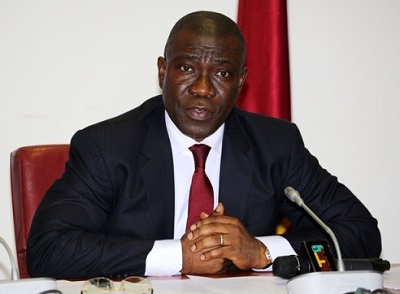 The Economic and Financial Crimes Commission (EFCC) is set to resume the interrogation of the Deputy President of the Senate, Ike Ekweremadu (Enugu West – PDP), over allegations of money laundering, conspiracy and abuse of office.
According to a report by The Nation, the EFCC is set to resume Ekweremadu's interrogation after he was discharged from the hospital on Saturday, August 4.
The source said, "A hospital has confirmed the discharge of Ekweremadu on Saturday. We are resuming his interrogation immediately because he is now fit."
The source said, "Our detectives need to interrogate Ekweremadu's wife in relation to the activities of a suspected slush company. We may quiz her any moment from now. And we told the Deputy President of the Senate why we require the attention of his wife too.
"We have linked another property to Ekweremadu, bringing the assets to 62. We are digging more and contrary to what his media aide is saying, the Deputy President of the Senate is well informed of issues isolated for him to clear.
"We do not want to join issues on the pages of newspapers but if the media aide prefers propaganda, we will release the fact-sheet on Ekweremadu for Nigerians to appreciate the extent of our investigation on him."