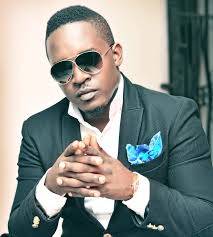 When his tumultuous academic sojourn at the Calvin College, Michigan in the United States came to an abrupt end owing to financial difficulties, MI chose music as his fallback plan. Although his parents didn't agree with that, they had an implicit trust in him to be responsible for his choice and make a success out of it.
"My parents are hardworking people. If there is only one thing they gave me, it was integrity. They were not about money.
"They already knew I was passionate about music and how I much I care about music. There was a resignation: an educated resignation."
That resignation may have been quickened by a background steeped in music and his mother's love for it. His father, a clergyman, didn't have a single music bone in his body, but his mother, he says, is a talented singer.
That talent saw her release an album, produced by MI himself, which was circulated mostly among his father's church members. She was also featured on one of his early recordings.
With access to a church choir and instruments, MI and his brother, Jesse Jagz experimented with music early. Soon enough, they formed Rytchus Era Productions, a musical production company, and teamed up with Ice Prince, Ruby Gyang and a few others to birth Loopy Records.
His stock got bigger when he was signed in 2006 to Chocolate City Records, founded by entertainment lawyer Audu Maikori and Paul Okeugo.
MI Abaga: "My parents are hardworking people. If there is only one thing they gave me, it was integrity."
MI insists he most likely would have been whom he is even if he did not sign with Chocolate City. With incredible wordplay and production skills, there is little doubt he would have been a success without his benefactor. But a grateful MI, however, acknowledges the huge impact Maikori has had on his career.
"It is a good thing we met," he says. "He has played a huge role in my life."
That huge impact has manifested in him being gradually eased into seeing to the business side of Chocolate City.