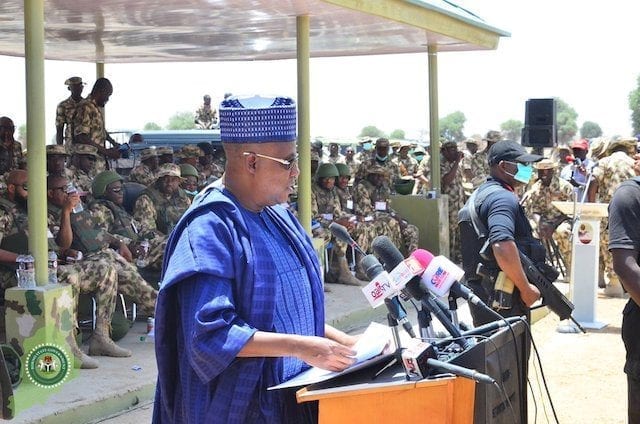 Kashim Shettima has visited the family of Hauwa Liman, the aide worker killed by Boko Haram.
Liman was killed by a faction of the terror group known as Islamic State West Africa Province (ISWAP) on Monday, October 15, 2018.
The aid worker was kidnapped along with some of her colleagues in March 2018, in Rann, Borno state.
According to reports, Shettima, who described Liman's death as devastating, promised that the Federal Government will carry her family along.
The Borno Governor also said that Boko Haram will soon be wiped out, while tagging their activities as anti-Islamic.
President Buhari, on Tuesday, October 16, 2018, called Hauwa's father and consoled him.
The President told Mr. Liman that the Federal Government did all it could to save his daughter's life, but their effort was unsuccessful.
In his response, the dead aid worker's father asked that the corpse of his daughter be sent back to him for proper burial.
UN Secretary-General António Guterres has also called for those responsible for the killing of Hauwa Liman, to be brought to justice.