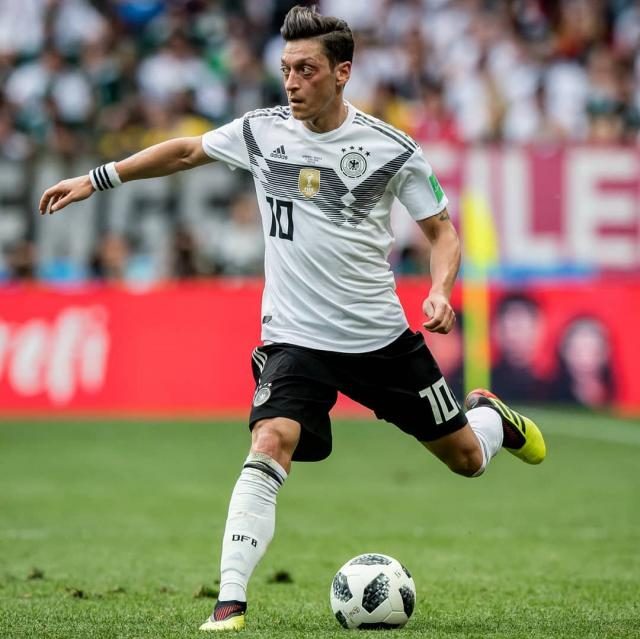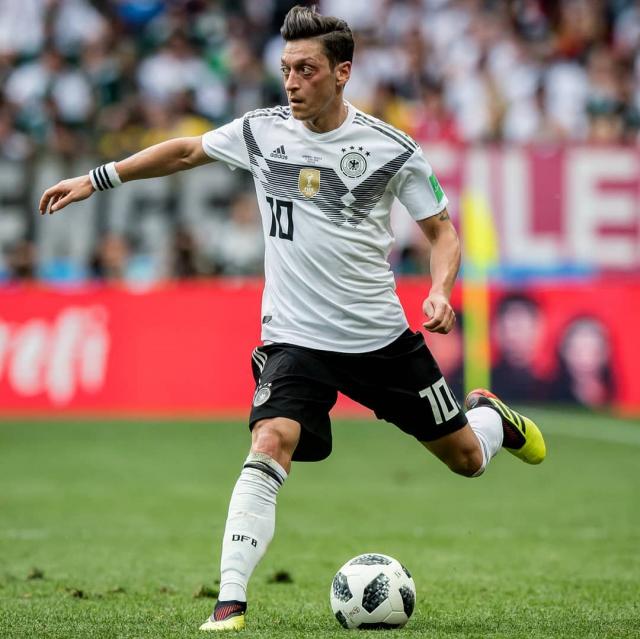 Mesut Ozil is a doubt for Arsenal's trip to Manchester United because of his back problems, Unai Emery has confirmed, with the German midfielder training on his own at London Colney on Monday.
Ozil was left out of Arsenal's squad for Sunday's 4-2 win over Tottenham in the North London Derby, and Emery said he could miss Wednesday's game at Old Trafford as well.
"Today he was working alone, I don't know if he's OK for Wednesday," Emery told a news conference on Monday. "I said yesterday he's had backache since last Tuesday.
"He couldn't play in Kiev [against FC Vorskla] or yesterday. At the moment, I don't know if he can play in Manchester. "
Ozil's absence came after he was on the bench for the entire game against Bournemouth last weekend, raising new speculation about whether his role in the team is under threat. In his absence, Arsenal rallied from 2-1 down, with Aaron Ramsey coming on as a halftime substitute to set up two goals.
Ramsey has also been on the bench regularly after the club decided to rescind a new contract offer, meaning he is set to leave the club at the end of the season when his deal expires.
The Spurs game showed Ramsey could still have a big part to play at the Emirates, though, and Emery praised the midfielder for being able to keep his focus even though his future remains uncertain.
"Two months ago we spoke together [about] his present and future," Emery said. "I think it was a very good conversation.
"I said to you also here in the press conference that I want his focus only on the team, on giving us his performances. His present is as I want, and his future is very important for him and his family.
"We need calm and to [see] the difference between his future and his present now. I think in the last matches his focus [is there]. We were speaking between us [the coaches] and I look at him in every match. His focus is positive for us, it helps us.
"He needs to think about his future, for his family and for him. If he plays like yesterday, it's the best for him and the best for us."
However, Emery refused to answer a direct question on whether Ramsey could still stay at the club beyond this season.
"This conversation is not for today, for us or for me," he said. "It's one situation that was closed one or two months ago.
"At the moment the most important thing is he is smiling. He has the commitment, the behaviour and the performances like yesterday — that's the best for him and for us."