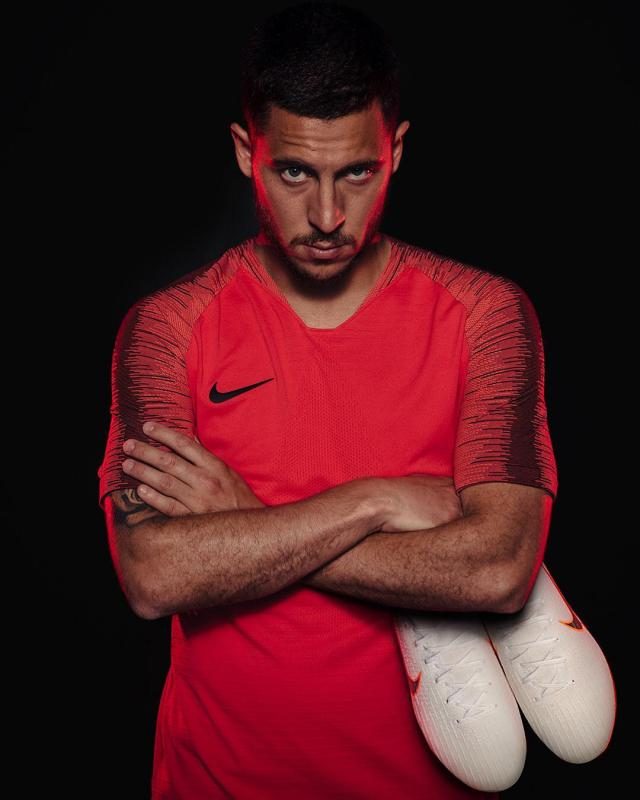 Eden Hazard has urged Chelsea and Tottenham fans to show each other respect during Tuesday's League Cup semi-final and set an example to the rest of the world.
Chelsea take on Spurs in the first leg at Wembley with the behaviour of both sets of supporters under intense scrutiny.
The Blues are taking more stewards than normal to monitor travelling fans numbering just under 5,000. One of their duties will be to guard against anti-Semitic chants.
It is believed supporters' groups from each side have held discussions about various matters in the build-up to the tie. The Metropolitan Police were also represented and made it clear that there will be a zero tolerance policy towards anti-Semitism and that offenders would be arrested.
Hazard is pleading with fans going to the match to not do anything untoward. "I want people to remember the game for the right reasons," he said. "I just want all the fans to watch and enjoy the match. One team will win, one will lose, but try to act with fair play.
"Do I want the fans of both clubs to respect each other? Yes, of course. I have said before that these sort of fans (who sing anti-Semitic songs) are not fans for me. They come to the stadium just to say something.
"I understand that people want the team they support to win the game, but they need to show fair play, to just support their team."
Chelsea are under investigation from Uefa for a song that was aimed at the Jewish contingent among Tottenham's fanbase during the Europa League match against MOL Vidi last month.
The incident came just days after four people were suspended from Stamford Bridge for abusing Manchester City's winger Raheem Sterling.
A Spurs fan was banned from attending matches for four years after hurling a banana skin at Arsenal striker Pierre-Emerick Aubameyang after he scored during the north London derby.
Hazard sent out a strong message condemning the Chelsea supporters causing trouble in the wake of the Sterling incident and it remains a subject dear to his heart.