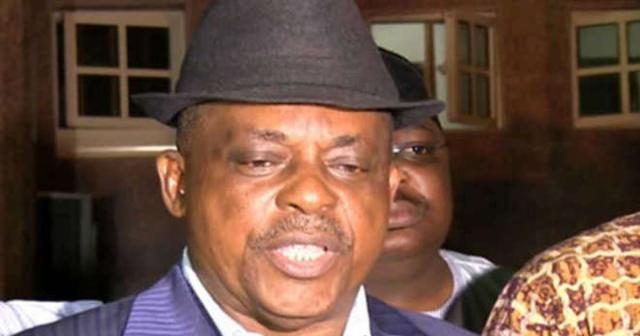 The National Chairman of the Peoples Democratic Party, PDP, Uche Secondus has come out to say that the All Progressive Congress, APC, is still focused on rigging the elections this February.
His words, "the APC government are confused, they are worried and are adopting all sorts of measures to make sure that they rig this election.
"And you know the spirit of confusion have entered them. One of their Governors, Nasir El-Rufai (Kaduna state) attacked the International communities, saying that members of the global democratic institutions that are working for a peaceful election in Nigeria would return to their countries in body bags.
"Which means that APC, their leadership and their plans, is to destabilise this election.
"Let me remind you that in 2015, the same El-Rufai and other leaders of APC traveled as far as United States to ask for International observers that witnessed the elections. But because they want to rig, they don't want the international observers to come.
"The will of the people will prevail. Because of the confusion in APC, they have lost all the polls from the international, local and national. And they have lost the victory to Atiku. Atiku is winning and that is why APC is confused.
"They have resorted to redeployment of the Commissioners of Police and destroy institutions like the Nigerian Police Force and the Military. They want to compromise them to aid them to rig the elections.
"You cannot destroy the will of the people and Nigerians. Atiku is the symbol of unity for our country."