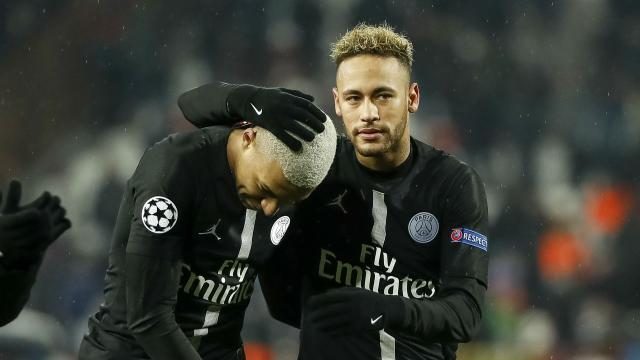 PSG CEO, Nasser Al-Khelaifi has said, without doubt, Neymar and Kylian Mbappe will be remaining with the French club for the foreseeable future.
Speaking recently, Al-Khelaifi dismissed the idea that the Ligue 1 giants had to let one of them go this summer due to UEFA's financial fair play (FFP).
His words, "Kylian and Neymar are PSG players,"
"They will stay PSG players and they would have — with, or without, Accor."
On more signings, he said, "For sure, [the new partnership deal] will increase our revenue to allow us to invest more — this is a big deal for us," he said. "With revenue increasing, for sure, we will buy more players.
"We will speak with the coach and find out which players he wants. It is too early to decide which players we will or will not buy, but we will see what the coach wants.
"In terms of FFP, we always respect it. So, we were not worried about FFP — even without the Accor contract."