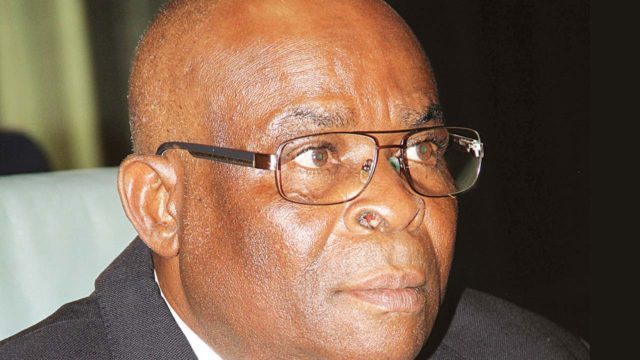 Suspended Chief Justice of Nigeria, CJN, Justice Walter Onnoghen has resigned from his position.
TheCable is reporting that "he turned in his resignation letter to President Muhammadu Buhari on Thursday evening, a day after the National Judicial Council (NJC) recommended that he be compulsorily retired for misconduct."
Two days back, The National Judicial Council, NJC revealed that it has sent the result of its investigation into corruption allegations against Justice Walter Onnoghen to Muhammadu Buhari, for the next step he plans to take.
NJC, in a statement it put out, revealed that it came together in an emergency gathering to look at the report of the five-man committee it set up to dig deep into allegations of misconduct that were directed at Mr Onnoghen and the acting CJN, Justice Tanko Muhammad.
However, the council decided to stay away from investigating all reports that Justice Onnoghen did not declare his assets, noting that it would be nothing but subjudice because the court is handling it.
NJC said, "The National Judicial Council reconvened today in an Emergency Meeting to consider the Report of the Five-Man Committee constituted to investigate the allegations of misconduct made against Hon. Mr. Justice W. S. N. Onnoghen, GCON and Hon. Mr. Justice I. T. Muhammad, CFR.
"Council decided that the allegations relating to assets declaration that were levelled against Hon. Mr. Justice W. S. N.Onnoghen, GCON were subjudice and therefore abstained from considering them.
"Council reached a decision on the petitions written by Economic and Financial Crimes Commission (EFCC) and others and conveyed its decision to President Muhammadu Buhari, GCFR.
"Council also resolved that, by the nature of the decision reached, it would be inappropriate to publicise it before conveying it to Mr. President."