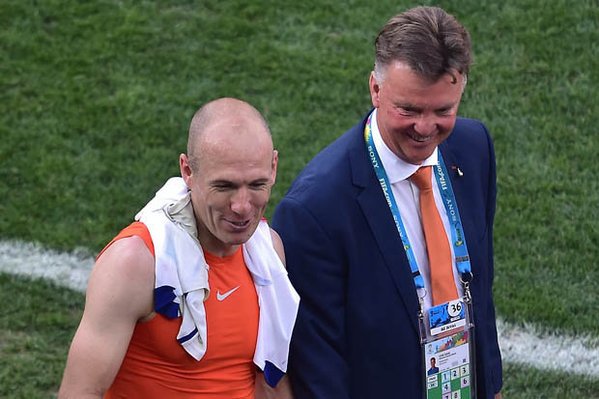 Holland star, Arjen Robben has revealed that he plans to end his Bayern Munich career perfectly by lifting the Bundesliga title one more time.
The 35-year-old is set to depart the club this summer having moved to the Bavarian outfit in 2009.
During that period, Robben has played over 300 games for Bayern and has won seven league titles, and he is hoping to make it eight on Saturday.
His words, "This is a very special game and I want to put all my energy into Saturday,"
"It would be sensational [to score]," he admitted, "I've played out the game on Saturday three times in my head.
"Those were just dreams, but you have to make dreams come true and I'm convinced that it can happen,"
"[It was] the best and most important step in my career,"
"The club has come a long way and I'm proud to have played my part."
"I always want more,"
"That's how I play, that's how I live.
"It's in my character, maybe my parents are to blame. Without this mentality, I might not have made it so far."