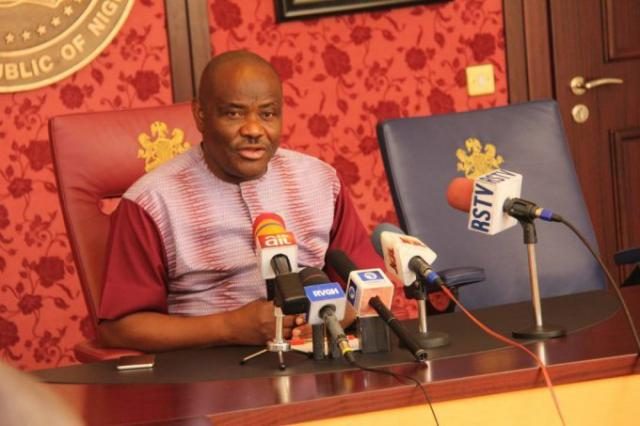 Rivers State governor, Nyesom Wike has said the Nigerian Army was responsible for a coup against the state during the recent elections.
He also shared that action from the Army is the most terrible in Nigeria's democratic history.
He revealed this while addressing the Joint House of Representatives' committees on Army, Police, Human Rights and Justice at the Government House in Port Harcourt.
His words, "It is really unfortunate. All of us know that there was a coup in this state, organised by the Nigerian Army. In the history of this country, it has never happened; whereby during an ordinary election, the Army will begin to kill people for no just cause.
"Because they believe a particular person or a particular party must win, it doesn't matter how many people die. It was shown on national television. We watched how the Army invaded the entire electoral commission."
"This is the only state the Federal Government has never assisted to fight insecurity. Instead of us to team up and fight insecurity, you politicise it.
"Even if you make recommendations, nothing will happen. I don't know whether we are in a military regime or civil administration,"
"The GOC here is a politician. Nothing has happened to him because he was sent. If it was when the country was a country, you cannot be keeping that GOC. He is sabotaging the security network."