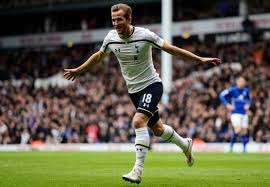 Ex England striker, Dean Ashton is happy with his country's current firepower.
According to him, Harry Kane is the best No.9 in the world and Tammy Abraham is a decent option to compete with the Spurs striker.
He added that he is also happy with the way Southgate is leading the team and he feels every English supporter should be excited for the future.
His words on Tammy, "Very impressed.
"I had no doubts whatsoever that he would show this quality. You don't score the goals he has in the Championship, in the manner he has, and not become a Premier League player – and a good one at that.
"He's been given a platform by Frank Lampard and, once he has got the confidence, which we have seen now, he's an incredible athlete and his movement has improved and his finishing is as good as anyone at the moment."
On Kane, "I think he is at the moment. He's certainly up there with [Robert] Lewandowski in terms of an out-and-out No.9.
"At the moment it's going to take some unbelievable performances and maybe a dip in form for him to lose his place for England.
"His scoring record, the way he leads the line and being captain as well, it's difficult for a Tammy Abraham or anyone else, but they just have to keep scoring goals."
On the squad, "The odd little result here and there has flagged up a few things, but it's a young squad and players are going to make mistakes.
"I love the way Gareth has stuck to the way he wants to play, the more attractive style and giving youth a chance.
"I think every England fan should be excited, not expectant, but just excited and looking forward to what could happen in the Euros."