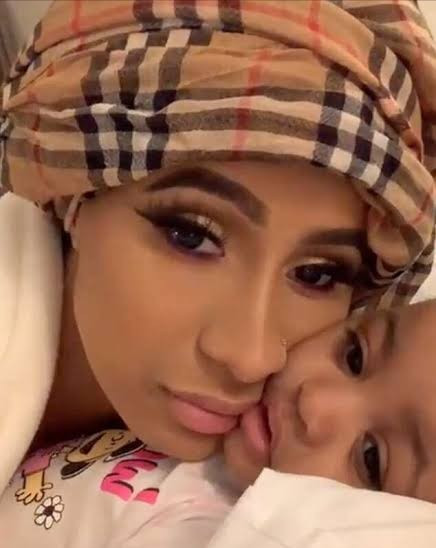 Popular rapper, Cardi B has come out to write about how coronavirus is affecting her sex life and alone time with her husband, Offset.
The lyricist recently revealed that she is not used to being far away from her man and she is currently craving his warmth.
According to her, she misses her old life too and is hoping for things to go back to normal so she can hang out with her loved ones more.
She added that she is missing her friends too and all she does is watch documentaries and movies nowadays.
Her words, "I miss my family, I miss my friends, I have never been so alone, I just watch documentaries and movies."